Hi everybody, I'm working for one of the projects of the Nova contest and we are having some troubles trying to send our string using the Python SDK.
We were trying to send a JSON of about 20kB and somehow the socket failed, so I started from the beginning and tried to use the CLI to send a long string (instead of Python SDK) and we have the same issue.
We've found that we can not send data longer than 432 characters… I'm not sure if my dev environment is the problem or may be there is some kind of limitation.
Dev environment: Raspberry Pi Zero W (with Raspbian Lite) + Nova Hologram.
This is the error message we are getting: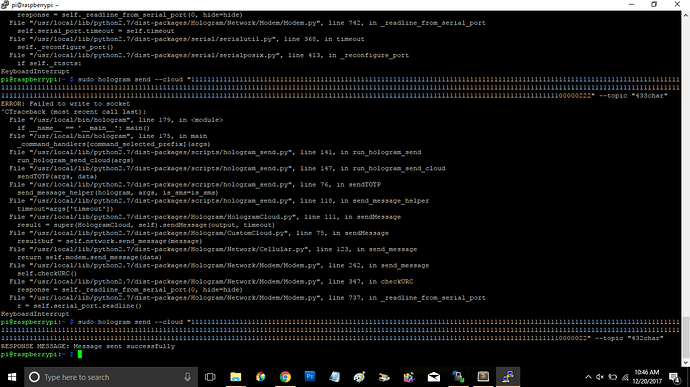 Thanks!
Seba.