Similar to the person in [best LTE modem for diagnostics?]("best LTE modem for diagnostics")
I'm seeking an USB or network ready LTE modem that can give good diagnostic information about the connected tower. Beyond +COPS=? and +CESQ. Ideally it would have an SMA connector for an external antenna as well.
I have a SureCall SC-METER-01, an LTE signal strength meter, but it is almost useless. It gives overall signal strength in the band, which may be from a tower and carrier my SIM card does not support.
I'm looking for a level of detail similar to what I can readily get from a smartphone with a cell mapping app (e.g. https://play.google.com/store/apps/details?id=cellmapper.net.cellmapper&hl=en_US )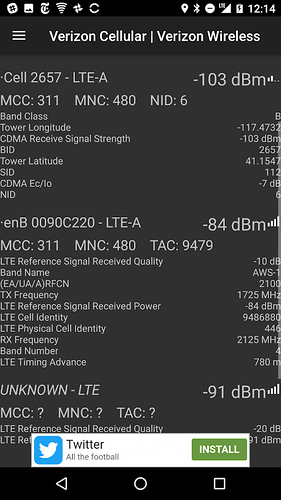 What's the best approach here?