Hello All,
I need help with developing an ios shortcut using the apple shortcut app for
My hologram device.
I successfully created a curl script (screenshot below) using ios curl and have been able to use it to send messages to my device.
When i try and do the same thing in the apple shortcut app (screenshot below) it continually fails.
I hope someone can suggest a solution.
Thanks in advance.
Larry
IOS CURL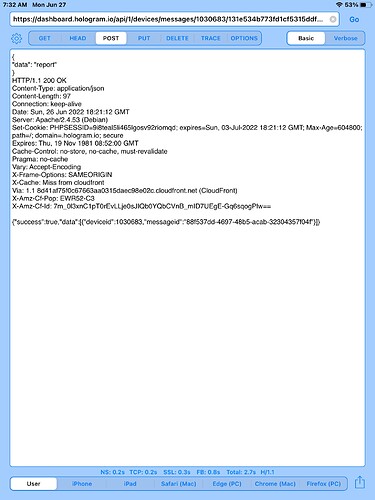 APPLE SHORTCUTS AP