Hi there,
Im trying to send a TCP message from my device to the dashboard but I'm not seeing its content on the console.
I even recently tried to simulate a message from the dashboard, but also with no success.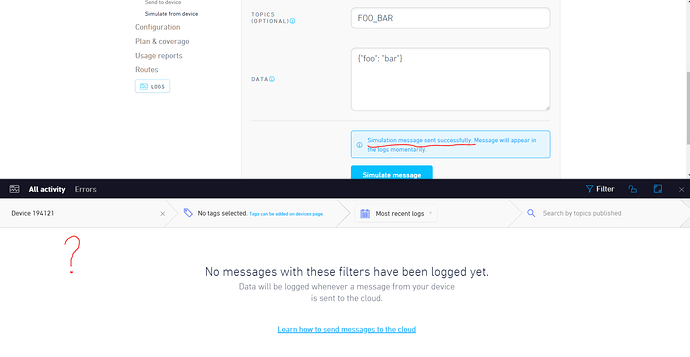 This should have worked right??
also, if it helps, here's the graph for my recent usage, stating the number of bytes sent to cloudsocket.hologram.io.

So, something is reaching the servers, but not being shown on the console.